It feels almost traditional for me to see one of my biggest holdings, Netflix, Inc. (NASDAQ: NFLX), fall dramatically after hours, post-earnings.
Since I bought the stock in late 2019, I've become accustomed to watching the stock fall, often in double-digit percent, on earnings misses, subscriber growth slowdown, and a general lack of stable cash flows.
Nonetheless, I've continued to hold Netflix through thick and thin.
The story, for me, has always been the same; Netflix is a powerhouse in the streaming industry, especially as streaming has become the household norm for consuming video entertainment, and their continual investments in original content put them in a strong position for growth.
But, as this current quarter has shown, subscriber growth is slowing down and as the pandemic approaches its crescendo, the once-dominant Netflix isn't in the same position it used to be.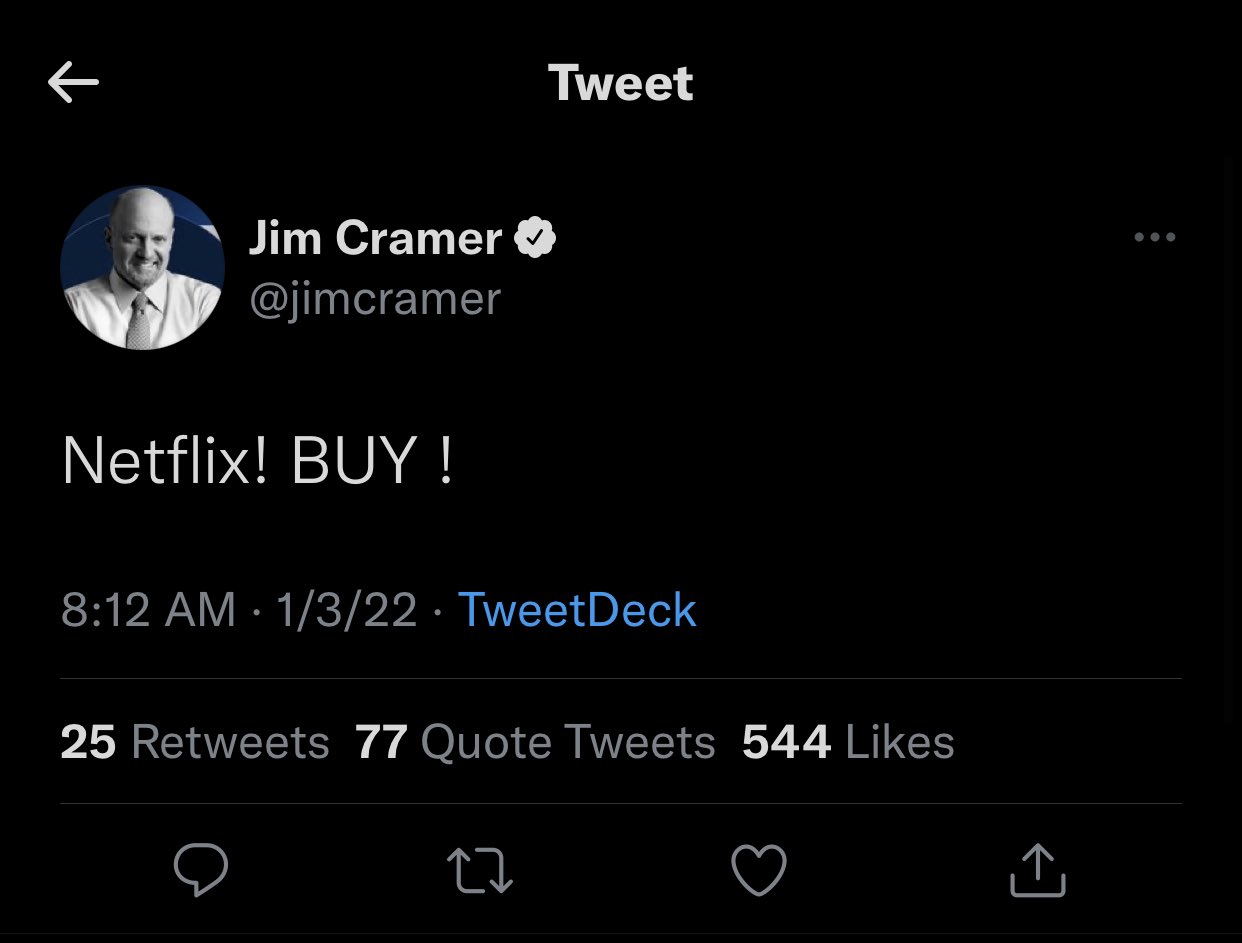 Now, we can sit and talk all about their lack of subscriber growth for days, but that isn't the problem that bothers me, as a shareholder, the most.
Here are some of my problems with Netflix, currently:
Growing Pains
Nobody likes to see their mega-cap company show signs of slowing down, especially when you're paying a massive premium upwards of 80x-90x their TTM earnings.
Alas, growth is not eternal, and every company at some point will cease to grow. Most great businesses expand their portfolio with new products, or services, to help them over the "growth hump." Some even resort to acquisitions, such as the blockbuster deal between Microsoft (NASDAQ: MSFT) and Activision Blizzard (NASDAQ: ATVI).
What about Netflix?
Since the pandemic, every content publisher has been pushing to develop their own streaming service. We now have Peacock, Hulu, Amazon Prime Video, HBO Max, Disney+, Discovery+, Paramount+, and hundreds of other Movies+ apps out there that I haven't mentioned.
Netflix was, at one-point, the go-to destination for movie and television content. Now, Walt Disney (NYSE: DIS), NBC (NYSE: CMCS.A) and ViacomCBS (NYSE: VIAC) all have their own platforms to stream their content on. Why would Disney sell their content to Netflix, when they can have all the subscribers to themselves?
So, with their core business being eaten away at by competitors, what is Netflix's next move? With $6 billion in cash on their balance sheet, they aren't looking (at least not publicly) at acquisitions. Maybe they will just keep raising prices until the consumer is better off paying for a cable TV subscription. (joke)
Nonetheless, a company with slower revenue growth can still add shareholder value, if it remains focused on producing great EARNINGS growth.
Unfortunately, Netflix's management isn't great at that either.
Marginal Issues
For the first time since Q4'20, Netflix failed to deliver net income over a billion dollars. Rising operating expenses, mixed with slower revenue growth, is often a recipe for disaster. (just ask Peloton)
For perspective, Netflix spent over a total of $17 billion on content for 2021, only to grow their subscription revenues by less than $5 billion. Sheeeeeeeeesh.
To make matters worse, the company reported 8% operating margins for the quarter, the lowest since Q4 2019. Considering that Netflix was trading over 80x TTM earnings throughout most of 2021, this is a sign of concern.
Of course, this is because Netflix continues to invest loads of capital into new content, at the expense of free cash flow. This has been a recipe for success, in the past, while they were growing their subscriber base. What about moving forward?
With growth slowing down, investors will look for how the company manages its earnings moving forward. Like Amazon (NASDAQ: AMZN), as Netflix approaches its "value" stage, investors will want some earnings flowing their way, meaning reduced spending on content.
Covid Fever
Like with Peloton (NASDAQ: PTON), it isn't surprising that Netflix would experience a gradual slowdown of growth as the economy re-opens.
Nobody has time to binge-watch both seasons of The Witcher like they used to, even if my fiancé keeps begging me to (because of Henry Cavil, not the show itself).
Netflix can't even make up this fact by providing live sports like Hulu and ESPN, Peacock or Amazon Prime.
Their "expansion" into gaming is a bust, especially with all these big M&A deals happening in the space, and their ability to produce original content is hit or miss, at best.
And to make matters more difficult, quarterly earnings of less than a billion dollars, will eventually eat away at lofty valuations. After all, this is a company with over $150 billion in market value.
2022 is a make or break year for Netflix (and my investment). As I always have, I remain long on the company. Will I buy more shares on the dip? Most likely, especially if they end up trading under my cost basis. Why? Because as the streaming industry consolidates, I have faith that Netflix will remain one of the dominant players for years to come.
Have you gotten rid of your Netflix subscription? Me neither. Time to play long ball.
#Netflix #NFLX #Stock #Dip #TheWitcher #Bridgerton #AMC #Dogecoin #GameStop #Moon #BItcoin #Haha #Exactly