I wrote an article on December 22nd, highlighting the faulty rebalancing of the Nasdaq 100.
Let's take a look at the year-to-date results of those stocks:
Airbnb (NASDAQ: ABNB) – 16.83% down
Datadog (NASDAQ: DDOG) – 19.24% down
Fortinet (NASDAQ: FTNT) – 15.63% down
Lucid Group (NASDAQ: LCID) – 10.07% down
Palo Alto Networks (NASDAQ: PANW) – 10.42% down
Zscaler (NASDAQ: ZS) – 21.69% down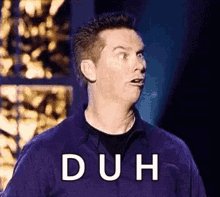 The Nasdaq tumbled intraday on Monday, dragged down as low as 5% by profitless trash, as investors finally gave in to the idea that the stock market doesn't "always go up." Pending market close, the Nasdaq will most likely close in the green, as traders will look to capitalize on retail capitulation.
Let's understand why this correction happened in the first place:
The market is trying to "price" in the coming rate hikes, which can be anywhere between 1-6 depending on which Analysts you listen to.
The market wants to "intimidate" the Fed by saying "look what will happen if you raise rates too fast!" (Insert Godfather GIF here)
Retail is capitulating after holding on to falling stinkers for too long. (Palantir/Roku anyone?)
Now the question becomes; based on current price action, should we buy the dip in tech?
Let's look at Shopify (NYSE: SHOP), for example. As soon as the sellers dried up, Shopify's stock rose from its intraday low by a whopping 20%. The same price action occurred for Wayfair (NYSE: W), whose stock also grew by 17% from the intraday lows. Both stocks were previously down roughly 30% year-to-date. Amazing right?
Why is this the case? Two reasons come to mind:
Investors have been waiting a long time to find a decent entry point into "high multiple" names.
Retail investors are looking to "trade" the oversold conditions of certain stocks.
Pick your poison. One view indicates that stocks will bounce to all-time highs, the other indicates an impending bear market.
On one hand, for the first time in nearly a decade Netflix (NASDAQ: NFLX) is actually trading like a FAANG stock. (~33x TTM PE). Some investors will think; how is this not a buy? Retail traders will take a look at GameStop (NYSE: GME) and go, "Wow! it dropped from $300 to $100! I can make a 3x on that, no problem!"
Even after such a soul crushing correction, why would anyone think that way? Maybe, it's because, they believe the party is still on.
We are entering the denial stage.
By nearly every traditional metric, the Dow, the S&P and the Nasdaq are oversold. The RSI, on the daily chart, for each index hit near, or under, 30 for the first time since March 2020. Based on this alone, you have to buy the dip.
If you're a trader, at least.
For the long-term investor, whether this reversal will last in the long run, ultimately, depends on the approach the Fed will take on Tuesday.
As long as the Fed continues to be aggressive towards inflation, expect stocks with high valuations to trend lower, or sideways. Investors have no interest in companies with negative earnings, or even great businesses with low earnings yield.
Either way, buy the dip.